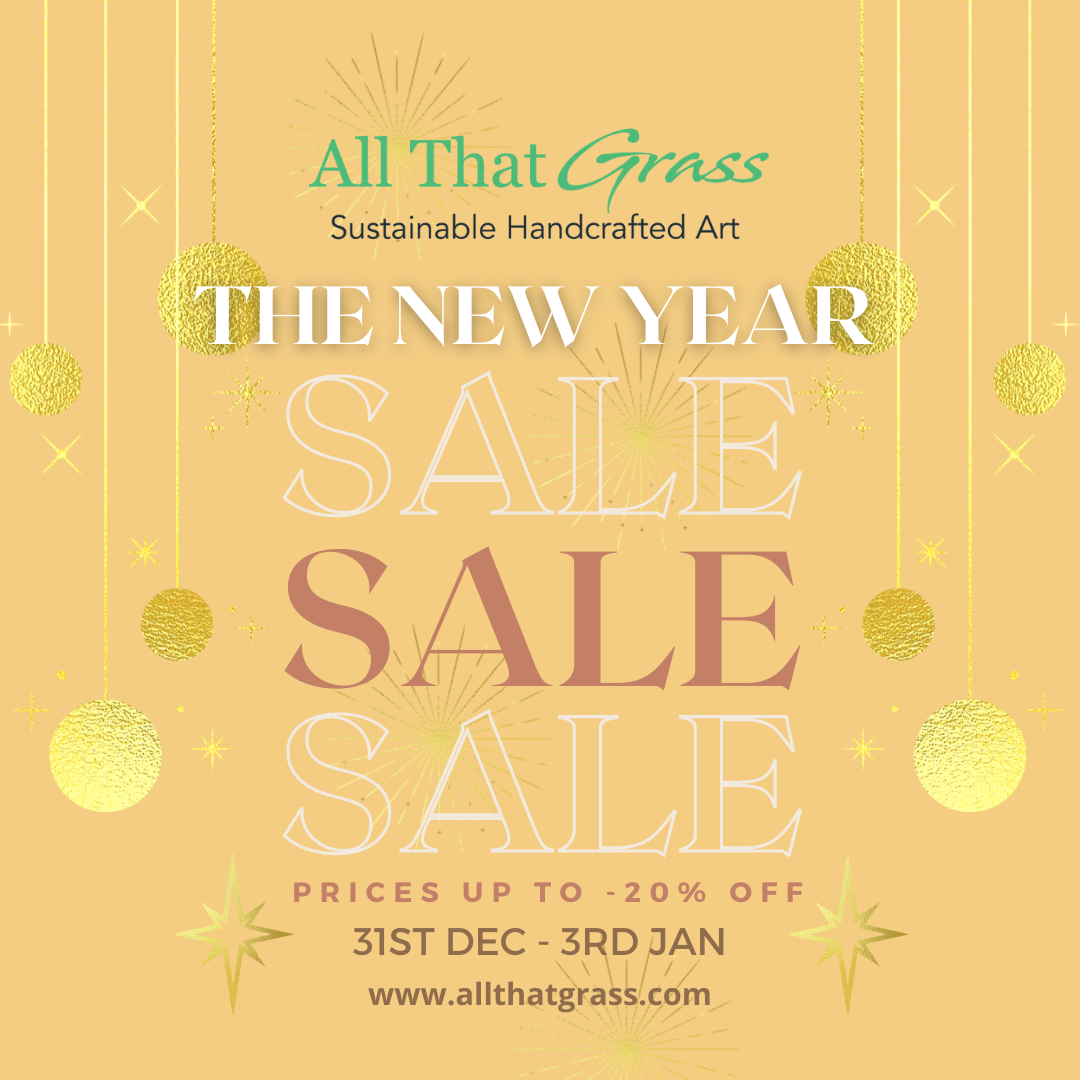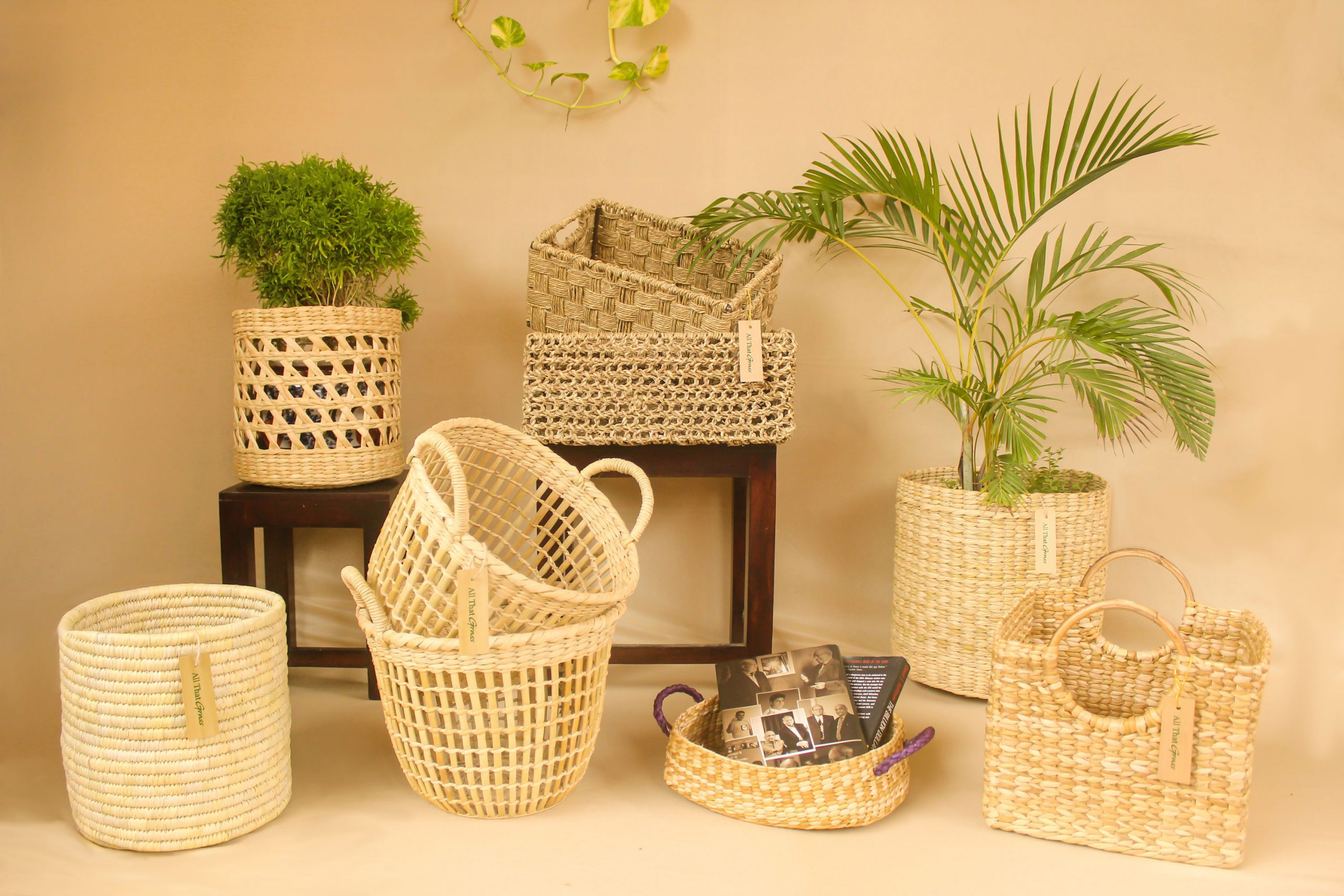 SHOP NOW
Time to adopt a sustainable lifestyle...


Explore our range of Bags
For planters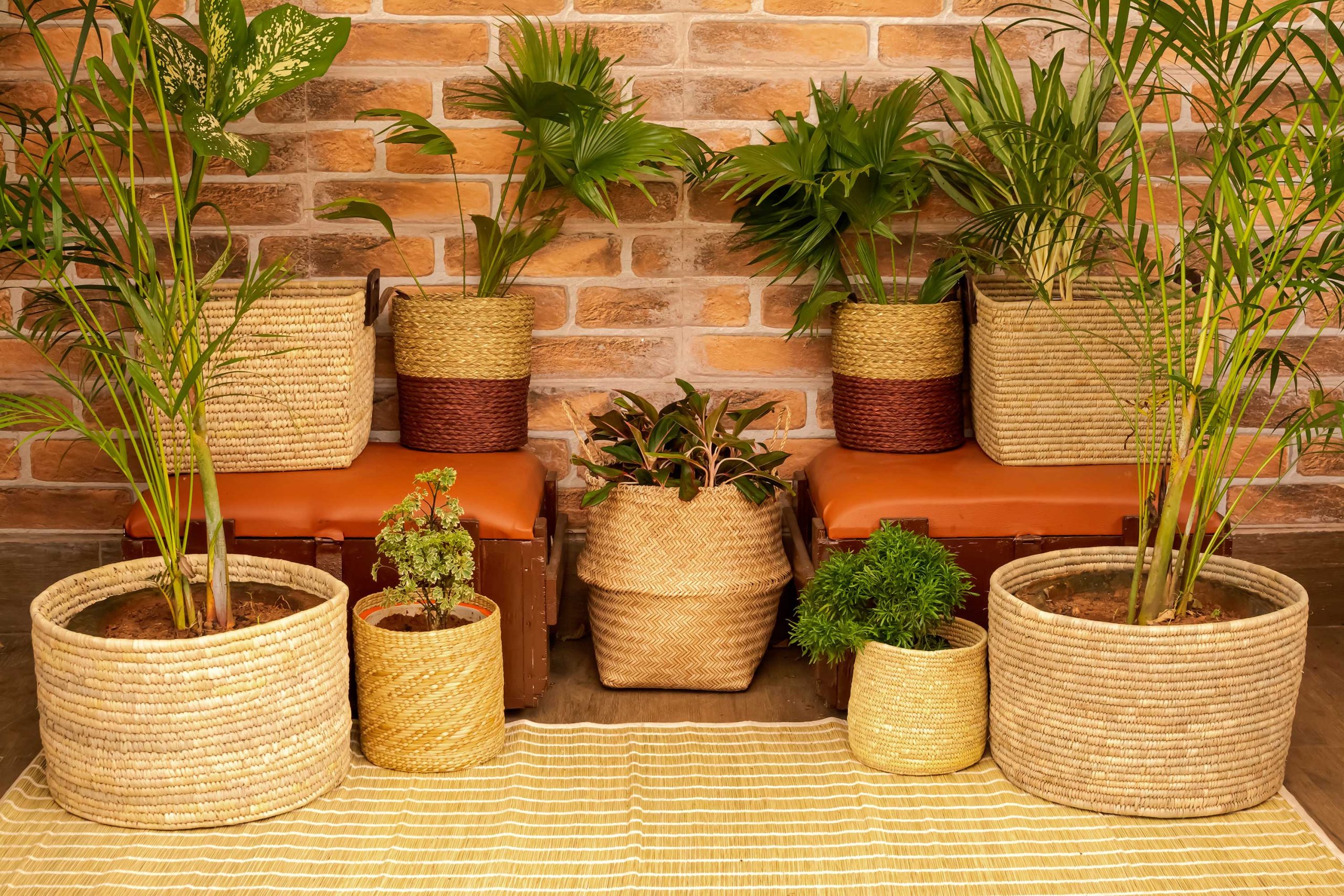 SHOP NOW
Shop from our range of Handmade


and sustainable planters
For baskets
Bamboo, Lighting

Eva Bamboo Ceiling Lamp

Brighten up your homes with these beautiful bamboo lights. They create a unique ambience with an interesting light and shade pattern. Made by our cottage artisans, these lights are…

Mirrors and Wall Decor, Rattan

Sunbeams Mirror

Handcrafted by our talented artisans using natural rattan to create a beautiful bohemian piece. The design is inspired from the rising sun .Designed perfectly to hang on any wall…

Bags, Sabai Grass

Two Tone Sabai Laptop Bag

This beautiful handwoven bag with two shades is diligently handcrafted by our efficient artisans, through the use of Sabai Grass. Add these colors and sustainable vogue to your home…
We have been using allthatgrass.com for our office needs and really happy with their services. Their products are really perfect quality with perfect condition. Amazed with their delivered time, pro-activeness and punctuality. Always great service and the use of technology to order is fabulous. Keep up the great work!
I was looking for environmental friendly products for my organization, came to know about allthatgrass from one of my friends and placed order for few items like Jute Bags and Diary. Allthatgrass is a great online shopping site for authentic environmental friendly products. These guys are very proactive and delivered on time as they committed with great products. I recommend, if anyone looking for all natural environmental friendly products, then allthatgrass is the place to look at.
I love all your products, especially the bags. The most appealing aspect of your products is that they are hand made and completely natural. You put in a lot of effort and passion into making your products.
The laptop bag made by "All That Grass" is stylish and extremely comfortable.It has enough space for laptop, charger and a few books. it is made of banana fiber and cotton, which means it is water resistant if not waterproof. A must buy for all those who want to be the part of the sustainable accessory movement.
All that grass is my current favorite store to shop from! They have a wide range of products and the best part is all of them are eco friendly, available at affordable prices. Their planters and baskets are my personal favorites. The products are of great quality and their artisans should be admired for their talent and workmanship.
All that grass is perfect blend of modern and traditional, it thrives to rekindle roots by bringing unmatched crafts of rural artisans to contemporary medium,authentic eco-friendly products from home decors to multipuspose products are totally worth it.